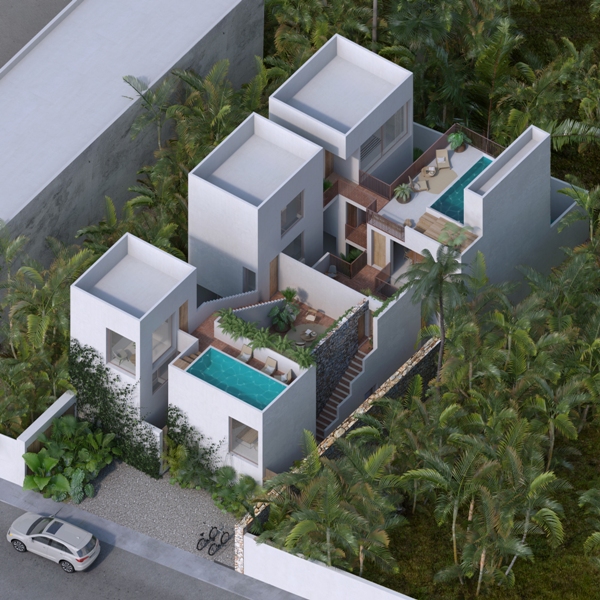 House for Sale – Cuatro Cielos
Cuatro Cielos is an exclusive arquitectural deveolpment that is located in the area of greatest growth and added value in tulum (La Veleta).
Its distintctive proposes an experience of constant interaction with the enviroment; its modern architecture with only 4 independent houses, privileges private spaces at the same time that it blends with nature.
The viability of the investment is based on the different ways of using the property.
Cuatro Cielos can be inhabited as a private home, however, its Lock Off spaces offer the possibility of serving as a accomodation business through digital platforms such as AirBnB.
2 levels
Tv Room or 3rd bedroom
Beds:
2
Plot Size:
236.99 m²
Living Area:
156.65 m²
For more information
Yolanda Villarreal (Infinito Real Estate)
yovillarreal@gmail.com